Export
Full shipments from the production areas to clients abroad
Mixed shipments assembled in the Bologna fruit and vegetable market
Business consulting
Import
Supplying fruit and vegetables from the main European production countries and the rest of the world for our clients in Italy.
Centropa Frut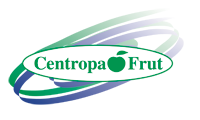 Centropa Frut is an internal company to Eurofrut, where specialized personnel select fruit and vegetables at the Bologna agro-industrial centre or directly in the production areas, to fulfil a great diversity of supply requirements.
The company's decades of experience guarantee the distribution platform's reliability and can provide logistic support as well as bring forth new and compelling collaborations.